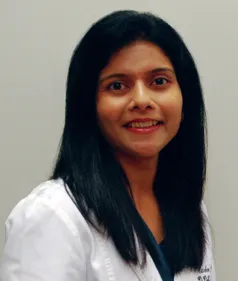 Dr. Biyani specializes in restorative, implant and cosmetic dentistry, and provides exceptional general and preventive dental care.
She received her Doctorate in Dental Surgery in 1999 and then expanded her education in Prosthodontics where she earned a Master of Science in Dentistry and a Certificate in Prosthodontics from The University of Texas Dental Branch at Houston. During her residency she received the prestigious Cooksey award for her case presentation on mini-implants by the Greater Houston Dental Society and she received the grant from American Academy of Implant Dentistry for her research on Implant abutment.
She is the active member of American Dental Association, Texas Dental Association and Greater Houston Dental Society and American College of Prosthodontics. She is committed to expanding her knowledge through continuing education courses to provide the most up to date and latest techniques in dentistry.